Mooresville Garage Doors
Mooresville Garage Doors is a part of
Tip Top Garage Doors LLC
our services has been one of the best services in the field of garage doors and its repairs. Mooresville Garage Doors have always used the most viable technology keeping in mind that it is an enables to fulfill the demands of the customers. Our staff is now comprised of a proud group of expert technicians who can understand the explicit and more importantly the implicit requirements of the customer and fulfill the same in a budget much lesser that the customer planned for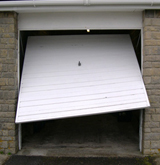 We treats every job very professionally paying attention to the details of the implicit as well as the explicit needs of the customers.We have honored the skills of our employees so that they can clearly understand what the customer needs and strive to offer more than that.
Springs
Garage door springs play a very important role in lifting and lowering your garages. They act as the major movement source for your garage doors. Often they are used for lifting the garage doors; there may be a chance of getting damages to these springs. You need to inspect regularly in order to avoid serious injuries to you or damages to your car. Mooresville Garage Doors provides you with the repair services by repairing or replacing the broken parts with our springs. our well trained techs labor will assist you in getting your springs repaired.We services offer two types of springs - Torsion and Extension.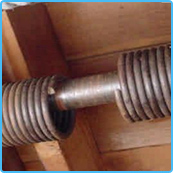 Torsions are generally used for roll-in garage doors and Extensions are used for the swing-up type of garage doors. Mooresville Garage Doors supply both types of springs that are well suited for your garage doors.
Openers

Garage doors are a very common item in most of the residential areas. The major role played in opening the garage door is a Garage door opener. As these openers are frequently used, you need to inspect on them regularly to avoid dangerous accidents. Mooresville Garage Doors services help you in repairing the garage door openers and help you in replacing with the new openers. Though we do not manufacture these openers, we select them from the famous and best manufacturers like sears etc.Our skilled technicians will help you in installing new openers in your garage area. Order and purchase openers from us to add safety feature to your garage. Buy and get installed a new opener from Mooresville Garage Doors to get extra level of protection.
Repair
We offering repair service for your garage doors along with springs and openers. Fixing and replacing the broken parts yourself is always a hassle and may end up in serious injuries.Our skilled technicians can repair all the broken doors along with suggesting you on some regarding one the maintenance of the garage doors. You may also wonder regarding the budget to be put in repairing these parts. Mooresville Garage Doors always go for the reasonable prices for our customers along with discounts. Whether you need a quick fix or replacement of your garage door, We are here to help you.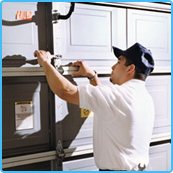 We even provide high quality doors and other sub parts for both commercial and residential garages. Picking our Mooresville Garage Doors services will not put a strain on your finances. We help our customers in servicing their garage doors regardless of the brands. We using one of the best manufacturers from the world to provide high quality garage doors to our customers. It's worth to afford and buy services from our team. We are bound to dedication and hard work on the top quality installations and affordable repairs. So go ahead and order for Mooresville Garage Doors right now to make your garage safe and secure. Call today to schedule an appointment or to have one of our staff members or technicians provide you with a free estimate over the phone.